A busy Christmas with Electrification Works beginning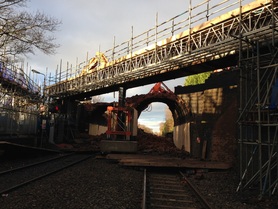 Works are now underway to reconstruct an original Midland Railway bridge in Bloxwich, Walsall to pave the way for the new multi million pound Walsall - Rugeley Electrification Project. A busy Christmas period saw works undertaken to remove the 19th century twin span structure and replace with a larger modern structure.

Works in the period were undertaken safely without incident, and were closely managed by Infiniti Projects to a successful completion on 27th December. Network Rail aim to complete the new structure by Spring 2014.
---
Uttoxeter Station linked by new footbridge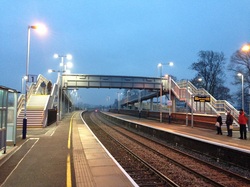 Infiniti Projects is delighted that the new Uttoxeter Station footbridge is now complete and has removed Network Rails highest risk Level Crossing in the East Midlands route.

Design management and Project management services have been supplied to Network Rail to enable safe and effective delivery of this scheme from outline design through to completion of site works.
---
Infiniti Projects delighted to announce key collaboration with FJD Construction during 2013

FJD Construction have provided us with a key benchmark contract to provide Professional Services to Network Rail to enable design and delivery of the new £30m Rugeley to Walsall "Chase Line" electrification, part of the West Midlands Rail Development Plan. The contract commences in January 2013.
---
Challenging Cummersdale Viaduct now completed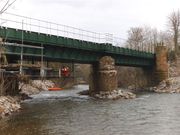 December 2012 saw the completion of works to CBC3 Viaduct 132 "Cummersdale Viaduct". The structure has undergone a complete refurbishment from redecking the life expired Victorian timber bridge deck, to the installation of maintenance safe handrailing and a thorough blast clean and paint system to the latest Network Rail standard.
This technically challenging, £2m scheme has been completed on programme and to budget despite heavy flooding in August and a river containing spawning salmon which have severely disrupted implementation.
---
Infiniti Projects Limited launched.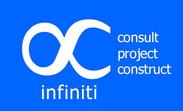 We are delighted to announce the incorporation of Infiniti Projects Limited, established in 2012 to provide professional services to the domestic, rail and civil engineering industries.
Built on 10 years of professional experience of project and engineering management within the construction industry, Infiniti Projects Limited aims to provide efficient, collaborative and innovative solutions to a wide variety of clients.


---